Discover how USB-C empowers and simplifies your work-life

A perfect image quality is just part of the whole picture. Professional users look for displays that easy and fast to setup and configure, and which also provide for a tidy workspace. This is why Philips engineered monitors with an integrated docking solution based on the new USB 3.1 Type-C standard, delivering a simple, practical way to carry different signals on the same cable. Now you can rely on a single cable for transmitting video, USB and peripheral signals, while it charges your laptop or smart devices too.
See how it works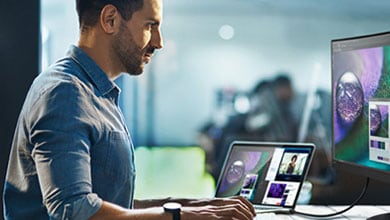 USB-C POWERED
Say goodbye to chargers and power cables! One USB-C port carries the video and high-speed USB signals to the monitor, while charges your laptop or smartphone with up to 95W of power. Philips monitors are tested to ensure compatibility with a wide range of laptop and phone brands and models.
DATA
The latest USB 3.1 standard provides 20 times the speed of USB 2.0, transfers are now completed in a fraction of the time you were used to. A full 4K movie, for instance, can be transferred in less than 60 seconds.
ETHERNET RJ45
In addition to the USB hub, we uniquely provide also an Ethernet (RJ45) port for added convenience and security.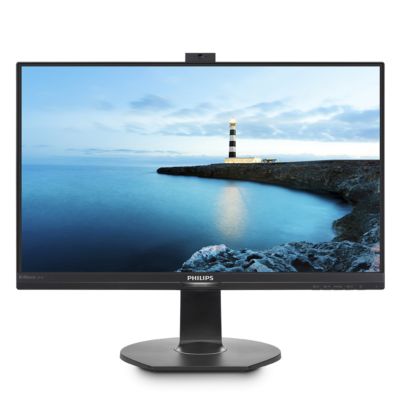 Philips 241B7QPJKEB
> 23.8 inches PowerSensor display
Philips Monitors
top picks
499P9H1/94

P Line
49 (48.8" / 124 cm diag.)
5120 x 1440 (Dual QHD)
You are about to visit a Philips global content page
Continue
Our site can best be viewed with the latest version of Microsoft Edge, Google Chrome or Firefox.