Philips Support
The SenseIQ function of my Philips Hair Dryer is not working
Published on 2020-07-08
If you notice that your SenseIQ function of your Philips Hair Dryer is not turning on or working check the settings.
For optimal drying experience, SenseIQ function is deactivated when you use the hair dryer in Fast mode and when you use it with the sizzling nozzle and volumizing diffuser attachments.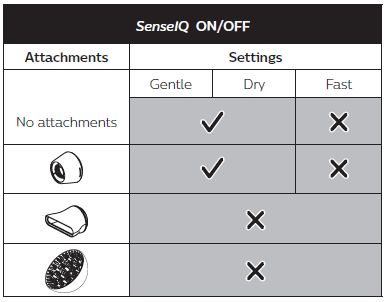 Our site can best be viewed with the latest version of Microsoft Edge, Google Chrome or Firefox.