Philips Support
When using Wi-Fi MediaConnect I can see irregular motion or juddering of the picture in my Philips TV
Published on 2016-12-29
Test the function of wireless connection and your PC capacities:
Download test movie to your PC .
Use an network cable (UTP) and connect between your laptop and the network connector on the back of the TV.
Change setting in the TV to 'wired'([Home]>[setup]>[network settings] >[network type] -> change to [wired] ).
Start the WiFi MediaConnect program on your PC .
Play the test movie .
If the test movie plays well, the problem was in your wireless network connection.
If the test movie plays with judder or other artifacts, your PC processing power is insufficient. Use video of lower resolution (SD, i.s.o. HD, refer to the table with media-playability). Or refer to the minimal PC specifications.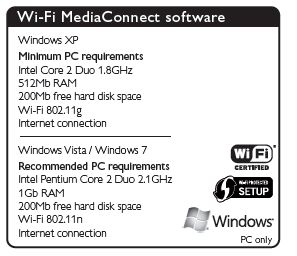 Our site can best be viewed with the latest version of Microsoft Edge, Google Chrome or Firefox.