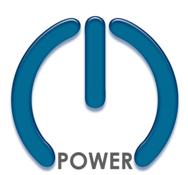 New Delhi, India –
Philips, India's leading lifestyle brand, today took the concept of male grooming to the next level by launching M POWER, an iconic male grooming and styling range. Unveiled by John Abraham, Bollywood actor and Philips Male Grooming brand ambassador, the MPOWER range is designed to help Indian men make the shift from manual shaving to electrical grooming, in keeping with the technological advances in the male grooming space. The M POWER range includes trimming, facial styling and body grooming solutions and is an advanced, skin-friendly and convenient solution to every man's grooming needs.
Aarushi Agarwal, Director Marketing, Personal Care, Consumer Lifestyle, Philips India,
said,
"Men today start their grooming journey at an early age and adapt their styling needs to different stages of life. Philips' new MPower range is designed to empower every user whether he is 15 or 50 years old to experiment with his look, be confident and better express himself.

"As the creator of the male grooming category in India, Philips is very conscious of the evolving needs of its consumers. We take it as our responsibility to be partners in their evolution journey and bring innovations that are relevant and current, supported by the latest in technology , which are also skin friendly'
, she added.
Philips has been at the helm of the style revolution in India and has introduced marquee products based on deep consumer insight, be it the Grooming kit that caters to all your facial styling needs, or the Philips BodyGroom that started the body-grooming revolution in India in 2012. With the new MPower range, Philips will reach out to the entire spectrum of users- from the first time trimmer to an evolved user.
As a style icon known for experimenting with different looks,
John Abraham, Bollywood actor and Philips Male Grooming brand ambassador
adds,
"A well-built body and an overall well-groomed personality have now become the benchmark for one's style quotient. In recent years, there has been a huge style revolution among men and they have started taking their grooming very seriously. Till a few years back, grooming was restricted to special occasions. But today, men want to look good and well-groomed every day."
Men's grooming products are a key focus area of growth for Philips Consumer Lifestyle division in India. Personal Care, specifically the male grooming portfolio, has been the fastest growing category for Philips in India recording tremendous growth last year. Philips is looking at serving the urban male, who is spending a lot of time and money on his appearance and lifestyle and wants more from his grooming gadgets.
According to the findings of a recent Philips research survey, 65% of the overall male respondents believe that different occasions called for different facial styles ranging from clean shaven to stubble, goatee, soul patch et al. Nearly 54% women respondents in the age-group of 21-25 years find men with styled facial hair more attractive. When it comes to body hair, 70% women would like their men to have no body hair or at least trim them and 80% men have already tried different ways of removing body hair, ranging from shavers to trimmers and body-groomers. The survey clearly indicates that men are looking for a solution that can provide them head-to-toe styling, in order to keep themselves and their partners happy. And this insight has been instrumental in the genesis of MPower Ultimat, a multi-grooming tool, which promises to cater to all grooming needs of the modern man. The survey also reveals that the age- group of men who are taking up facial styling and grooming has lowered significantly and 43% males have started their experimentation with grooming by using a trimmer. The MPower Play, the advanced trimmer from the MPower range, is designed to be every boy's first step into grooming.
Skin-friendliness, however, remains the most important aspect of the MPower range and is completely in sync with the fears of today's men. Interestingly, the Philips survey reveals that that 37% men are dissatisfied with most products in the market and are more concerned about skin irritation, than about nicks and cuts. Also contrary to popular belief, 41% men would prefer a skin-friendly grooming gadget, while only 17% wanted a fast and easy one.
New age products also call for new age marketing, which connects with the consumer and has never been seen before. Hence, there is a need for multi-touch point, multi-facetted activations. Keeping this in mind, Philips has been deploying creative marketing tools to reach out to their consumers including augmented reality apps, live-mannequins for in-store demonstrations, style guides to help create different looks, creative campus activations and TVCs. Digital media has been a key lever for growth for Philips Personal Care with their fan base increasing from 60,000 fans in 2010 to 960,000 fans in 2013.
Product details:
          
M Power Play –
- Skin-friendly Blades
- Zoom Locking Wheel
Price: INR 1195/-
          
M Power Detail –
- Full-size trimmer
- Beard and Moustache Comb
- Nose trimmer
Price: INR 2095/-
 
 
M Power Perfect –
- Full-size trimmer
- Beard and Moustache Comb
- Nose trimmer
- Precision trimmer
- Stubble comb
Price: INR 2195/-
 
M Power Ease –
- Full-size Trimmer
- Beard and Moustache Comb
- Nose Trimmer
- Precision Trimmer
- Mini-foil/ Detailed Shaver
- Stubble Comb
Price: INR 2995/-